Nombre: Now or Never
Anime: Varios
Spoiler:

Tales of Symphonia, Seiken no Blacksmith, Rosario + Vampire, Kore Wa Zombie Desu Ka, Hidan no Aria, To Aru Majutsu no Index, Shakugan no Shana, Yumekuy Merry, Sword Art Online, Angel Beats y Seikon no Quaser.
Canción: Young
Artista: Hollywood Undead
Duración: 3:43
Programas: SV 7 y AE CS5
DD: Link AMV Org
Vídeo:
Buenas.
Por fin estreno nuevo AMV y paso por aquí para enseñarlo. Tras 8 meses por fin pude terminarlo y lo publico hoy. Este proyecto empezó en diciembre de 2012 como un collab con Bossmorad. A los meses cancelé el collab y lo llevé a cabo por mi cuenta. Y entre una cosa y otra me ha costado la vida terminarlo. Sin duda es el proyecto en el que más he trabajado. Espero que se note. No tiene un gran concepto (es que ni tiene xD), pero bueno, es lo que salio de un proyecto inicial tan random xDDDD.
Espero vuestros más sinceros comentarios.
Por último agradezco a todos los que me ayudaron, fuera a principio o al final. Sin la ayuda recibida el resultado no hubiese sido el mismo.
Un saludo.
_____________________________________________

Geingel

Nuevo





Mensajes

: 16


Reputación

: 28835


Gracias

: 4



Nada mal geingel en general un trbajo bastante fluido con buenos zooms y buenas mascaras de transiciones dejando de la lado que es re random con los animes esta guapo el amv sigue asi
_____________________________________________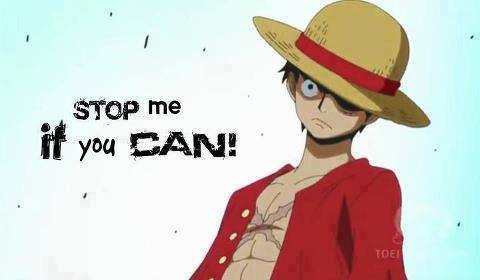 "
Spoiler:
Sacando la mezcla de animes que hiciste, me parecio genial el video.
Esos movs de camara quedaron exelentes, y todas esas maskaras tambien (aunque por momento se vuelven repetitivas, ejemplo: 2:15 - 2:20)
En fin.. es el video tuyo que mas me gusto Geingel, ya lo tengo descargado y todo 
Seguí así
_____________________________________________
Como te han dicho , lo random lo hizo un poco aburrido , ya que no tenia dirección el vídeo y cambiaba mucho de animes cosa que descoloca . Respecto la edición , cortes y transiciones están bastante bien , me gustaron , venís manejando bien , aunque algunas partes están flojas de sincro , hay partes muy emotivas y fuertes.

Haz mejorado mucho la técnica respecto trabajos anteriores.
_____________________________________________

kuruta

Admin





Mensajes

: 160


Edad/Years

: 29


Reputación

: 33639


Gracias

: 23


Localización/Location

: Argentina



Los últimos comentarios no los había visto O.o
Después de como empezó... como un collab con Bossmorad y que luego lo cancelara tras tener las partes 1,3,5,7 y 11 hechas... Fue lo mejor que pude hacer creo yo xD.
Que yo no soy de randoms <.< Prometo que el próximo AMV que haga tendrá concepto e,e
Un saludo.
_____________________________________________

Geingel

Nuevo





Mensajes

: 16


Reputación

: 28835


Gracias

: 4



---
Permissions in this forum:
You
cannot
reply to topics in this forum